At one point a loud vehicle horn is heard, persisting for several seconds.
But it is not clear whether it was the bus driver sounding their horn, or another driver.
Witnesses were divided as to why the man was hanging from the mirror.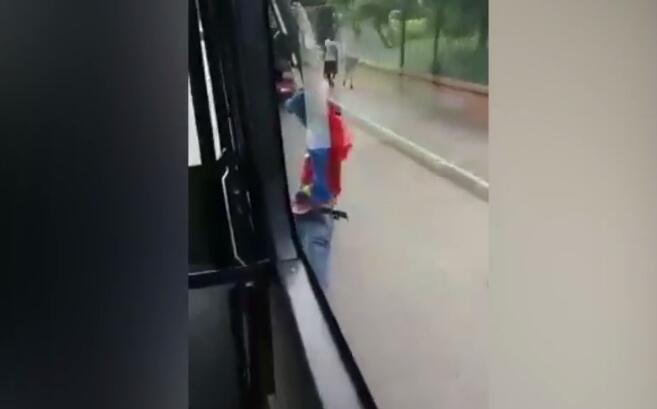 One theory is that the man was a thief who the driver managed to exclude from the bus before driving off.
The other is that the man was a passenger who refused to pay his fare and clung on for a risky free journey.
The incident occurred in the city of Cali, in the western Colombian department of Valle del Cauca.