Surprising moment man intentionally smashes paving slab over head of nine-year-old girl
EagleHeadline
|
Jun. 27, 2017
This is the shocking moment a nine-year-old girl was deliberately smashed over the back of her head with a paving stone as she played with friends on her bicycle.
The horrifying incident was caught on CCTV which shows an adult male walking towards a group of three young girls riding their bikes in circles.
In the film footage it soon becomes clear he is holding a concrete slab in his hands behind his back.
The man then suddenly, without warning, hits one of the girls on the back of her head with the stone - and then runs off.
The injured girl is knocked flying from her bike and lands on the ground unconscious.
The child - who was named by local police only by her initials A.M.A. - was playing with friends outside of her family's home at the time of the attack.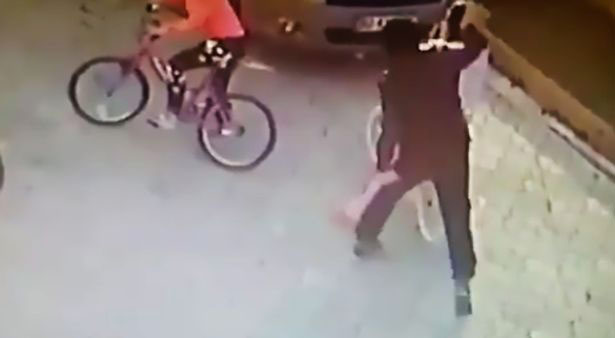 Passersby called emergency services and police and paramedics quickly arrived on the scene.
The child was rushed by ambulance to the Samsun Research and Training Hospital for treatment.
Doctors described her condition as stable and allowed her to go home after keeping her in hospital for observation for a few days.
Police launched an inquiry and two months later have arrested a construction worker after he allegedly attacked another young girl at a bus station in Atakum.
He is said to have been grabbed by eyewitnesses of the attack who held on to him until police arrived.
The suspect - named only as 33-year-old Osman C. - was held in the Atakum district of Samsun Province on northern Turkey's Black Sea coast.
He was arrested and taken to a nearby police station where he was identified as a suspect for the attack on A.M.A.
Osman C. has told police he had no memory of the earlier incident but he has been charged with both attacks and has appeared in court.
He is currently being held in the Samsun Mental Health and Illnesses Hospital for observation to decide whether or not he is fit to stand trial.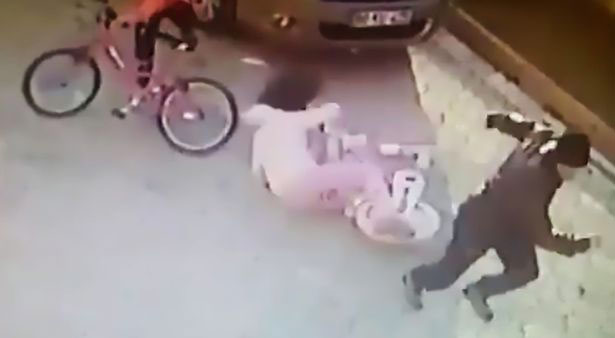 Prosecutors want to see him jailed for up to 20 years for the attempted murder of a child.
Lawyer Firat Epozdemir said: "The suspect hits the child in the head with a huge stone very hard and then runs away.
"It is very clear from the way he hits the girl's head so hard that he was trying to deliberately kill the victim."
The investigation is ongoing.