Woman, 29, who didn't know she was pregnant...
A 29-year-old woman in the Northern Cape of South Africa only knew she had been pregnant when she unexpectedly gave birth in a toilet. According to IOL News, Jamie Dibitso said she had "no idea" she was pregnant when she felt stomach cramps on Monday afternoon, July 24. She said she thought she was having her monthly periods and visited the toilet. However, she said she got the "surprise of her life" when a baby "fell out of me and landed in the toilet."
Jamie added that she called out for help, after which her colleagues at the hair salon where she works called an ambulance. A doctor cut the umbilical cord at the scene before the surprised Jamie and her newborn son were taken to hospital.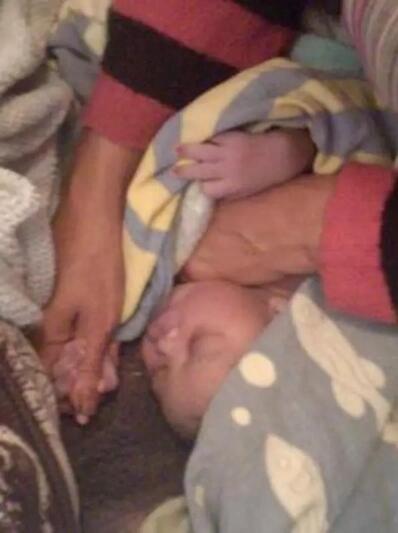 Both were in good health and were discharged on Tuesday morning. She named her son Kapelo Ernest Dibitso. He is her third child.