Decorated World War 2 veteran, 97, graduates from high school
fantastic stories
|
July. 18, 2017
It's been his dream for as long as he could remember but Charles Leuzzi, finally received his high school diploma - at 97 years old.
The veteran graduate from Pennsylvania got his honorary diploma from the School District of Philadelphia on Sunday.
'This is good. I finally done it. I had to wait a long time for it, but I got it,' Leuzzi told 6 ABC.
Leuzzi - who plays golf everyday - should have graduated in 1936 but had to leave high school in his junior year at the height of the Great Depression to work because his father was only earning $12 a week.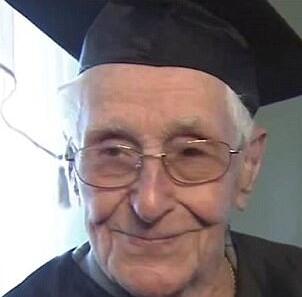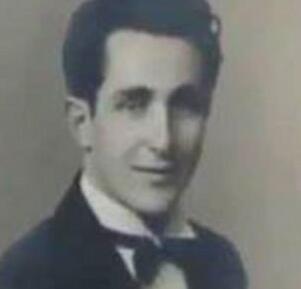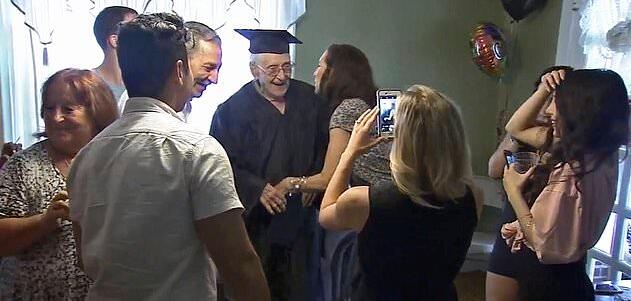 He was later drafted to fight in the Second World War. His heroism earned him two Purple Hearts - awarded to those injured by the enemy during war - and four Bronze Star medals.
His children and grandchildren organized a surprise party to award him with his diploma.
His daughter, Beverly Pintarelli, told ABC: 'It meant everything, especially when he saw all his friends. Just living to be 97 is a blessing. We're happy we made him happy with a lifelong dream.'
When asked about going to college, Leuzzi says he might as well.
He says, 'I don't have anything else to do.'