The music star celebrates dad at 70
D'banj is celebrating his dad on his new milestone of turning 70-years-old.
The Koko master took to Instagram to share a few words, marking his dad's birthday.
He captioned a photo of himself and his dad, writing, "And to the Real Koko master, my perfect Role Model, my father Celebrating 70years of Grace. I Love you, Dad!Wow! that Bible big O!!"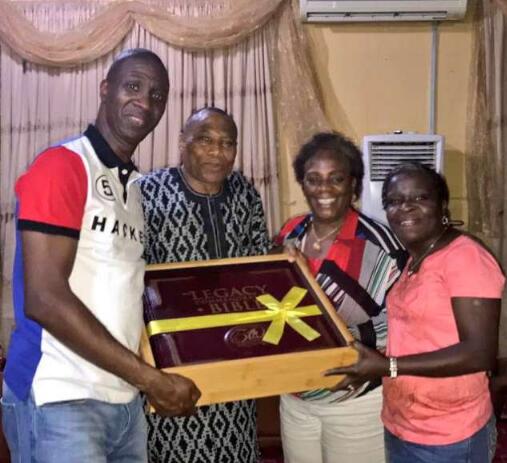 The music star has a lot going on for him this year, what with the birth of his son, Danielthethird and the berth of his entertainment outfit, D Cream Records.