Prada launches a single 'paper clip' for $180
EagleHeadline
|
Jun. 26, 2017
Earlier this week shoppers were left baffled after Balenciaga marketed a 'shopping bag' for $1114 (£871), but its seems this is not the only designer label to cause a stir.
Italian design house Prada has been mercilessly mocked by Twitter users for selling a 'paper clip' for $180 (£144).
The polished sterling silver money clip is currently on sale in Barney's New York marketed as a Paperclip-Shaped Money Clip.
At just 6cm in length and with the only design features being a small 'Prada' logo embossed on the side, shoppers have found it hard to justify the price.
Many took to Twitter to share their outrage over the high cost with many failing to grasp why it cost any more than a regular paperclip.
Several users did admit that they would like to be in a position where they could spend $180 on a paper clip.





Meanwhile other Twitter users expressed concerns for anyone who was willing to splash the cash on the product.
The paper clip is the latest designer item to receive a dressing down on Twitter with Balenciaga receiving much criticism for recent accessories.
The Balenciaga Shopping Bag, a simple white calfskin bag with black handles emblazoned with the fashion house's name, is retailing for an extortionate £870.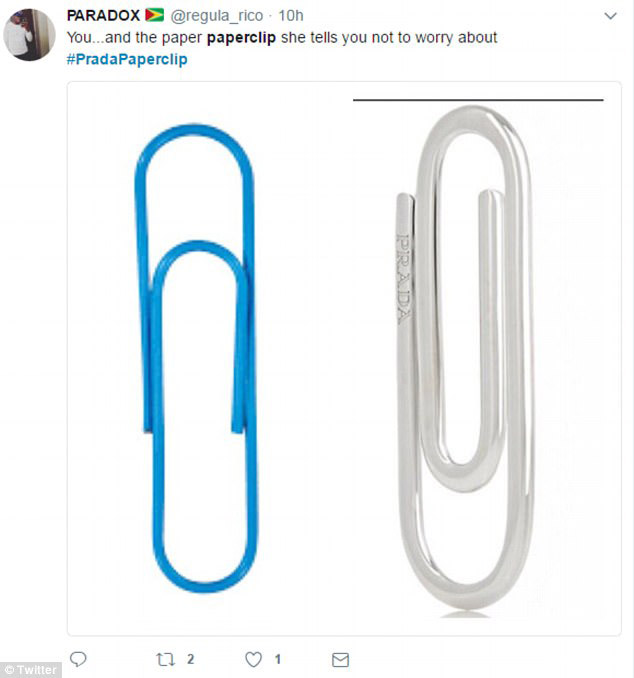 And while that seems a laughable amount for the average shopper, it seems that it's coveted among fashion fans - because it's already sold out.
It's not the first time that the fashion giant has unveiled a designer version of a staple.
The French luxury brand released a bag that's suspiciously similar to IKEA's iconic 'Frakta' tote, known for it's bright blue colour, its durability, and its absolutely massive size.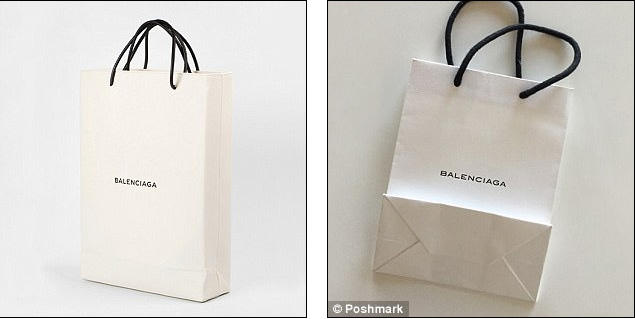 Balenciaga has released yet another designer handbag, left, that costs £871 and looks identical to the bags they package their goods in, right.
Whereas the IKEA 'Frakta' bag is made from 100% polypropylene, a recyclable material, the Balenciaga tote is composed of 'wrinkled, glazed leather.'
Another key comparison is the price point. The classic IKEA tote will set buyers back all of 40p, whereas Balenciaga's 'Arena Extra-Large Shopper Tote Bag' is just a bit more expensive, at £1,693.
Rather than take offense to the replication of their design, IKEA appears to be praising the French brand for their design skills. In a statement to Today, an IKEA spokesperson said.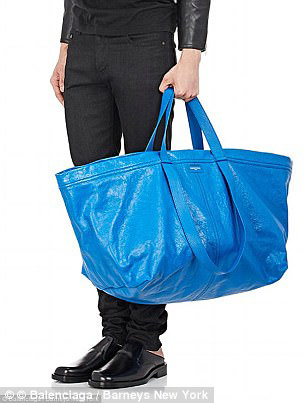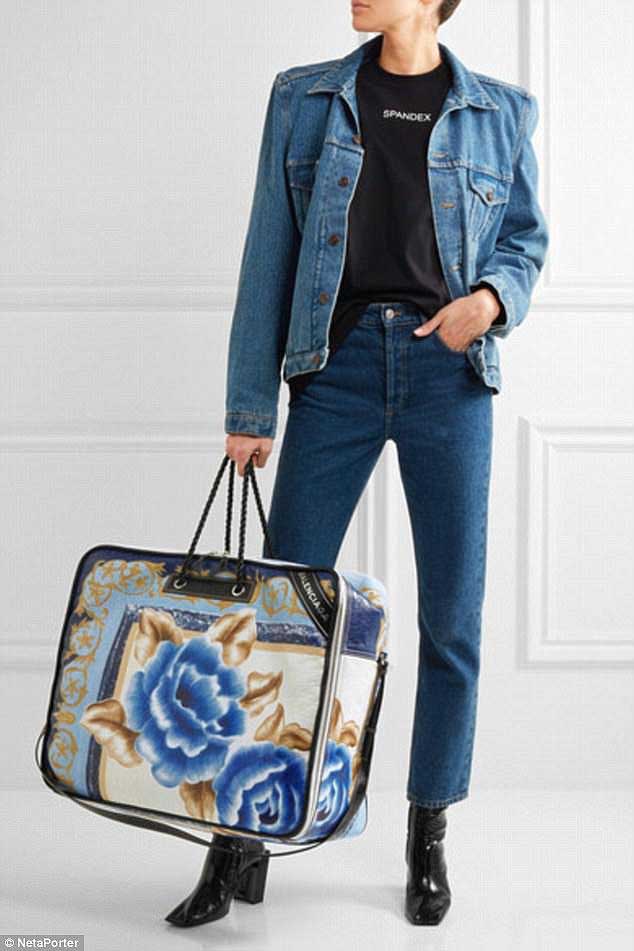 Balenciaga were mocked for another £2,325 bag that bore a striking resemblance to a blanket bag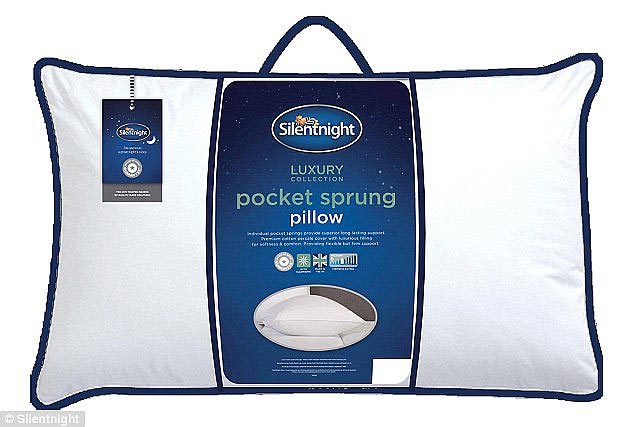 The £2,325 extra large lambskin printed tote that was branded 'hilariously stupid' by fashion fans because it looks exactly like a plastic blanket bag, pictured
'We are deeply flattered that the Balenciaga tote bag resembles the Ikea iconic sustainable blue bag [...] Nothing beats the versatility of a great big blue bag.'
Last year, they copied another over-sized tote style with their version of the Thai laundry bag.
Earlier this year, they were mocked fort the £2,325 extra large lambskin printed tote that was branded 'hilariously stupid' by fashion fans because it looks exactly like a plastic blanket bag.
People pointed out out on Twitter that the luxe accessory resembles the same bag you probably threw away after dumping your blanket on your bed, which you probably paid less than £25 for.