"Go and kill yourself," a Louisiana teacher told an 11-year-old student, authorities say
EagleHeadline
|
Jun. 18, 2017
For months, an 11-year-old girl was bullied.
Authorities say other students were forced to start a fight with her.
At one point, they say, she was told to "go and kill yourself."
The person responsible, according to investigators, is the girl's seventh-grade teacher, Ann Shelvin, who's now facing criminal charges. Another school employee, Tracy Gallow, who replaced Shelvin after she was escorted off the school grounds, is also facing charges for continuing the bullying, St. Landy Parrish Sheriff Bobby J. Guildroz said.
The two are employees at Washington Elementary School in Opelousas, La., about 60 miles west of Baton Rouge.
Guildroz said the 11-year-old's mother first came to his office in February to report the bullying, although it apparently had been going on since last fall. The mother was told to report the incident to the St. Landry Parish School Board.
More than a month later, the mother returned to the sheriff's office because the bullying had continued. Guildroz said an investigation revealed that Shelvin had told the 11-year-old to kill herself and threatened to fail three of her students if they didn't start a fight with the girl.
One of the students admitted to detectives that Shelvin forced her to take part in the fight, and that she did so because she was scared she would be treated like her classmate and fail seventh grade. Several students were sent to the principal's office because of the fight.
Earlier this week, the girl's mother told investigators Shelvin has been bullying her daughter since October of last year, when the teacher threatened the 11-year-old that she'd fail her if she didn't fight another student, Guildroz said. But instead of doing what Shelvin said, the girl, whom authorities did not name, reported her teacher to the principal.
Shelvin was then escorted out of the school. Gallow, a teacher's aide who replaced her, was later seen on school video surveillance pushing the girl at the school gym, authorities said.
Shelvin, 44, was charged this week with two counts of encouraging or contributing to child delinquency, one count of malfeasance in office and two counts of intimidation and interference in the operation of schools. Gallow, 50, was charged with one count each of malfeasance in office, simply battery and intimidation and interference in school operation.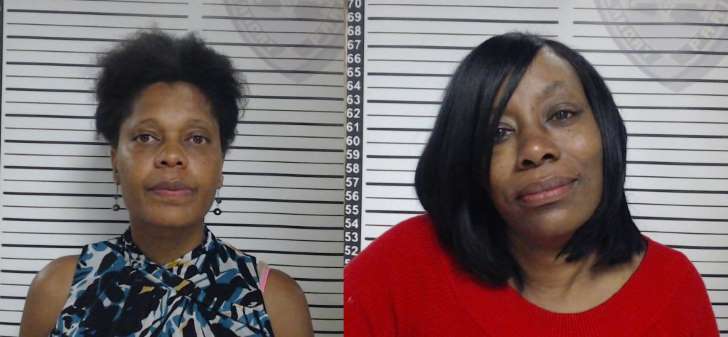 It's unclear if they have attorneys.
"Students should not have to attend school and be bullied especially by teachers that are there for their education, guidance and safety," Guildroz said in a statement. "The parents did the right thing, they reported it to the school board, and continued to monitor and talk to their children. The bullying continued and they took the next step by contacting law enforcement again."
Anthony Stanberry, member of the St. Landry Parish School Board, told KLFY that school officials will not tolerate such incidents.