Hopeless mum demands change in organ donation laws before time runs out for critically ill son
EagleHeadline
|
July. 04, 2017
The Mirror's campaign for a law change to boost organ donations and save lives has received a massive lift.
Scotland has decided to follow Wales and bring in an opt-out system, meaning more organs available for transplant .
This adds pressure to our call for this law to be introduced to England and give the hope of life to 6,335 desperately ill people – including 182 children – on the transplant waiting list.
The mother of young heart patient Max Johnson said Scotland's decision had given her hope. And she joined the Mirror and top doctors today in calling for Health Secretary Jeremy Hunt and PM Theresa May to ensure England and Northern Ireland follow.
She said: "When I saw what Scotland was doing, I posted [online], 'What about England?' Wales has the opt-out system.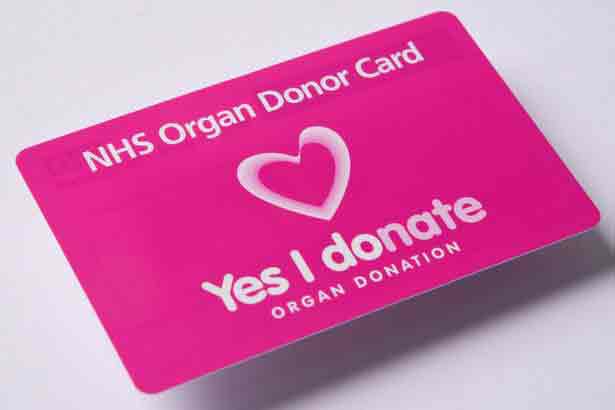 "Scotland is leading the way. I hope we can put pressure on the Government. We want England as well now."
This week we told how nine-year-old Max was on a heart transplant waiting list due to a life-threatening condition.
His story has since inspired more than 1,000 people to join the donor register.
The Mirror's Change the Law for Life campaign has been calling for patients like Max to be given more chance of a transplant with an opt-out organ donor system.
It means adults are assumed to have consented to donate after death, giving others more chance of a transplant.
Scottish Public Health Minister Aileen Campbell said the government brought forward legislation for this system after a consultation found 82% of people in favour.
It would be a "soft" opt-out, meaning organs cannot be removed without the support of loved ones.
Ms Campbell said: "I can confirm we intend to bring forward legislation to introduce a soft opt-out system. This will build on the significant improvements already made as a result of the donation and transplantation plan for Scotland.
"That progress is testament to the great many people who work tirelessly to facilitate organ and tissue donation and transplantation." Simon Gillespie, chief executive at the British Heart Foundation, welcomed what he called a "landmark moment".
He said: "It's now time for England and Northern Ireland to follow the example of Scotland and Wales, and stop families going through the agonising pain of losing a loved one while they wait for a donor."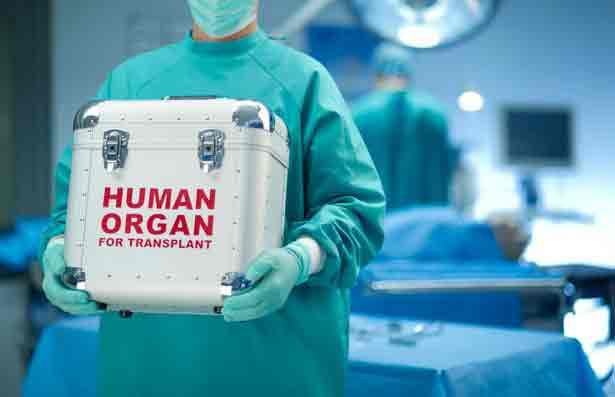 Fiona Loud, policy director of Kidney Care, also joined the calls for a law change. She said: "With a similar system in place in Wales for two years now it is ­abundantly clear England is lagging behind. It is time that the Government looks at consulting on this issue in England."
The mother of kidney patient Sonia Field, nine, agreed. Abi, 30, said: "It's ­absolutely amazing that Scotland has changed the law. There definitely should be an opt-out scheme."
John Forsythe, of NHS Blood and Transplant, added: "The shortage of donors means on average three people die a day in need of a transplant and we urge everyone to have the conversation today."
Asked if it would take action, the Department of Health said: "We are committed to continuing campaigns which raise awareness, but will keep a close eye on how the changes in Wales and Scotland affect donation rates in considering whether new policy is needed."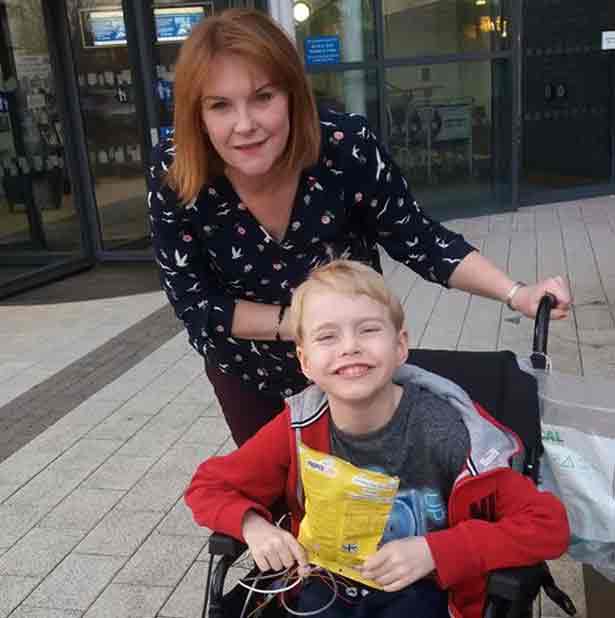 Nine-year-old Max Johnson's heart is so weakened by a life-threatening condition that he relies on a mechanical pump to keep him alive.
He had it fitted five months ago as a "bridge to transplant" - but is now in a race against time to find a heart that will give him the chance of life.
The family backs the Mirror's Change the Law for Life campaign calling for an opt-out donor system to replace the current opt-in one.
Emma, 47, told how Max had always been a lively boy, full of energy and "fit as a fiddle" until last autumn when he became pale, started to lose weight and began swallowing big gulps of air as he struggled to breathe.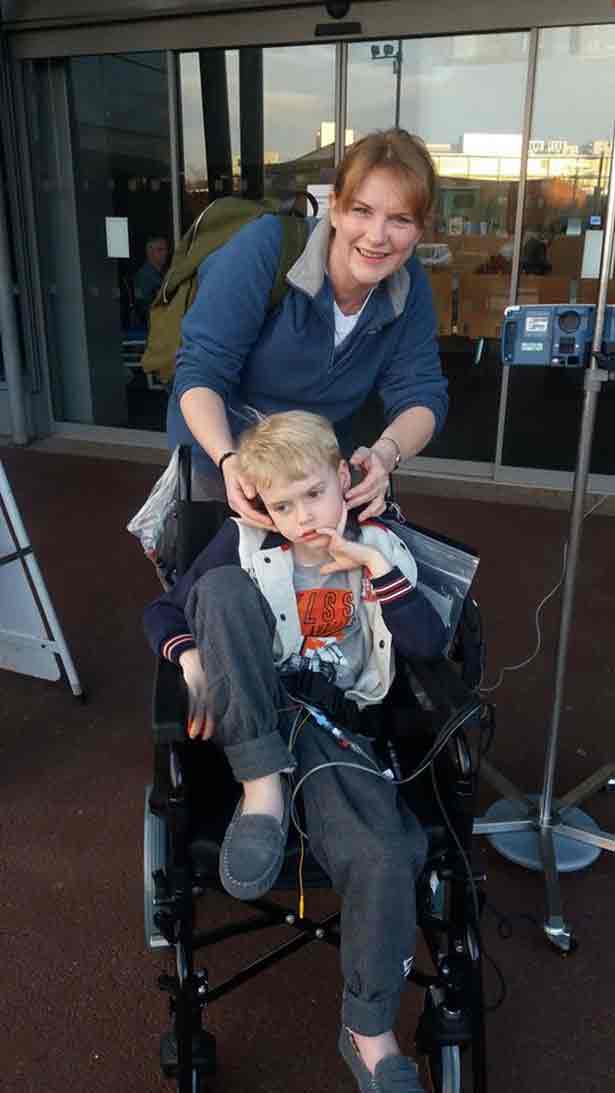 He had a heart murmur that could be heard from front and back and a rapid resting pulse of 145 beats per minute.
He was diagnosed with dilated cardiomyopathy, which causes an enlarged heart. He was sent to a specialist heart unit at Newcastle's Freeman Hospital, 180 miles from the family home in Winsford, Cheshire.
There he was swiftly placed on the urgent donor list. Emma said: "We watched him deteriorate physically and spiritually very quickly. It wasn't long before they had to perform open heart surgery to fit the mechanical left ventricular assist device.
"It is known as a bridge to transplant. Max has been in hospital for over six months. For five of those, he's been waiting for a heart - it just hasn't come yet."
Max's story inspired more than 1,000 people to join the donor register this week. John Forsythe, NHS Medical Director of Organ Donation, said: "We really hope Max receives a transplant soon and we thank Emma and Paul.
"On the day The Mirror featured Max's inspirational story, more people joined the NHS Organ Donor Register online than on any other day during June."
Across the UK there are about 6,400 people in need of an organ transplant.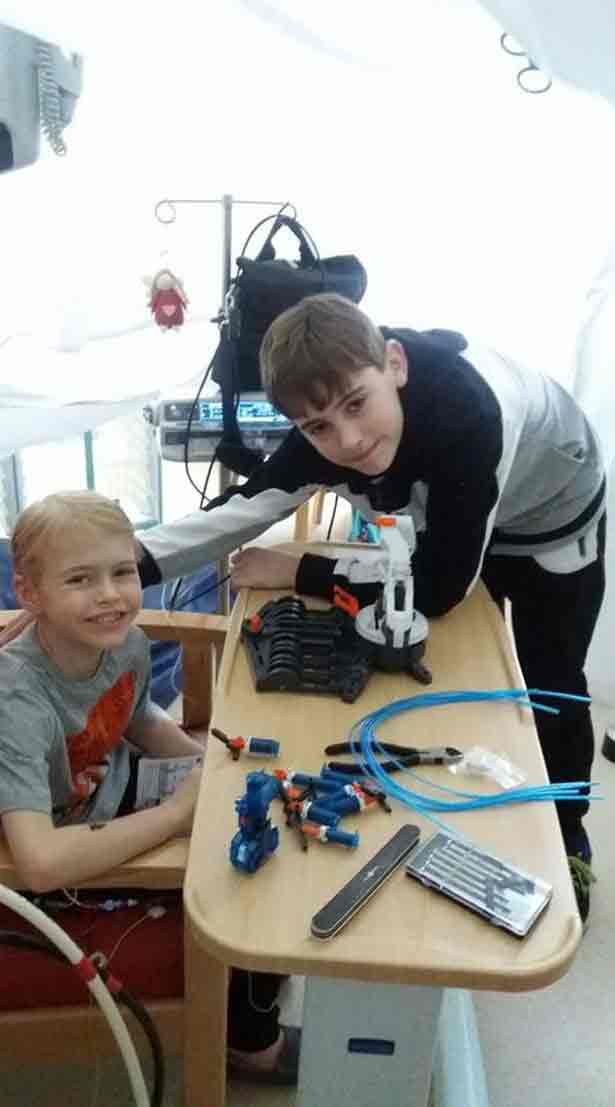 Emma added: "When I saw what Scotland was doing, I posted 'what about England?' Wales has the opt-out system. Scotland is leading the way. I hope we can put pressure on the Government. We want England as well now."
Emma and Paul have agreed for Max's photo to be used in the Mirror's campaign. They both thanked the 'fantastic' staff at the Freeman.
Civil servant Paul, 44, said: "The left side of Max's heart relies on a mechanical pump and the right side is so severely impaired it is supported by drugs. Time is of the essence."
The family relies on a flat provided by the Sick Children's Trust. Manager Andrew Leadbitter said: "To know that 1,000 people have signed up to be organ donors following Max's story is incredibly moving for his family and everyone at trust. It gives us hope that Max will receive the lifesaving transplant he needs.
"We'd like to say a huge thank you to all the Mirror readers who were inspired by Max's story to register."
A NHS spokesman added: "At the time the article was published we saw the highest number of online registrations for the whole month. That was almost a thousand more than the previous day, so it had an effect."
At present, anyone who wants to donate their organs after death currently has to "opt in" to the system through the donor card scheme. Currently, 45% of the Scottish population have joined the register.
A soft opt-out system - like that introduced in Wales in 2015 - would allow parts of an adult's body to be used in transplants in the absence of express permission. Removal of organs would not go ahead without bereaved families' support.