The most beautiful wives and exes of the world's richest men
People love to follow the lives of individuals who are rich and powerful. This has been
a way of life since the ancient times. The most powerful and wealthy people from centuries ago are still remembered. Some people see these individuals as inspiration to succeed in life, and others just want the scoop on how these rich individuals live. With money comes women, and these rich, successful men have picked the hottest women they could find when it came time to find a partner. Let's see who these lucky ladies are who are married to these wealthy men.
Guy Laliberte and Claudia Barilla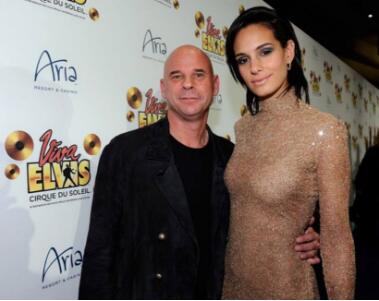 Guy Laliberte is a very rich man. He is so rich, that he has a net worth of $2.6 billion in USD. Guy Laliberte is an investor by trade and is also a professional poker player. How does the game of poker and being a billionaire go hand-in-hand? This is beyond me, but it does seem to work for Guy Laliberte.
Having all of that cash is no fun unless there is someone to spend it with. Guy Laliberte definitely has someone to share his cash with. No one wants to grow old and be lonely, especially when you are in the money. Laliberte is married to knock-out Claudia Barilla.
Ernesto Bertarelli and Kirsty Roper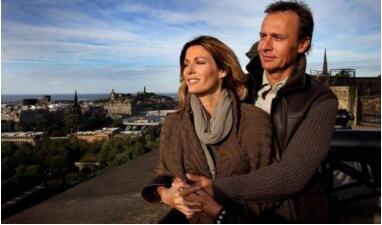 Ernesto Bertarelli is a Swiss businessman of Italian descent. Ernesto Bertarelli became the CEO of Serono, which is a pharmaceutical company. He and his sister Donna inherited the Serono company from their father in 1998. Serono became famous after the company found a hormone to treat women with infertility issues.
Bertarelli's company has helped a lot of individuals who want to have babies. He found his baby Kirsty Roper in 1997. Kristy Roper held the crown of Miss UK in 1988, and is also a songwriter. Bertarelli and Roper got married in 1997 and have three children together.
John Paul Dejoria and Eloise Broady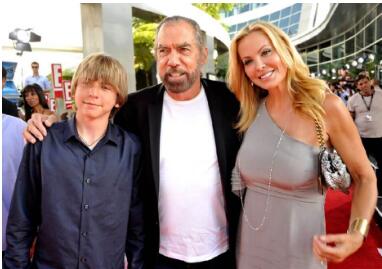 John Paul Dejoria is a Greek-Italian-American billionaire who consequently started off life as a poor immigrant and in Los Angeles, California. He was once part of a street gang, but he turned his life around when a math teacher told him that he "would never succeed at anything in life." Dejoria is a businessman and philanthropist, and the co-founder of the Paul Mitchell line of hair products.
The Patron Spirits company is also in his ownership. The billionaire is married to Eloise Broady, who is a former playmate who appeared in Playboy in April 1988. They have four children together.
Larry Page and Lucy Southworth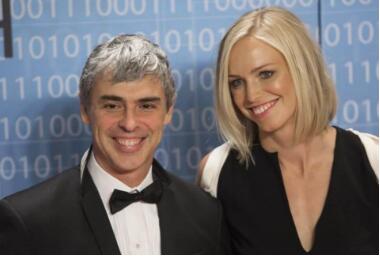 Larry Page is one of the co-founders of Google. He and Sergey Brin created Google almost twenty years ago. Many people think that tech geeks are guys who are socially awkward and have a hard time getting together with a potential life mate but in this case, that is simply not true.
Larry Page found his soul mate in Lucy Southworth. A guy with a lot of intelligence like Page became attracted to a woman with a lot of intelligence. Southworth is a graduate of the University of Pennsylvania and she holds an M.S. in Science from Oxford. Lucy and Larry have two children together.
Mariah Carey and James Packer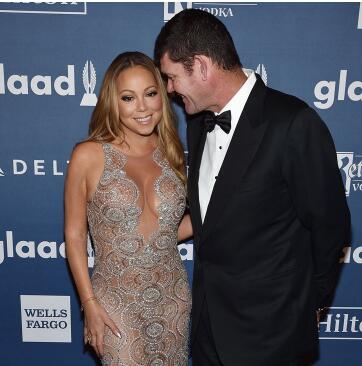 You knew it was coming eventually, even though the two have decided to go their separate ways. Successful and famous diva Mariah Carey caught the eye of billionaire James Packer, but it didn't last long until Packer realized that Mariah was going to rob him blind.
With lavish trips for her dogs, a ridiculously over-priced glam squad, his and hers yachts and insanely expensive spa sessions, Carey was going to be the personal anchor to James's yacht if you know what we mean. But, who could blame him, Mariah Carey used to be every man's dream. Her dreams have just gotten a bit too large for even billionaires to handle. To make matters even worse, Mariah won't even give Packer the $10 million ring back! But, Packer's estimated $3.4 billion can most likely manage without the rock.